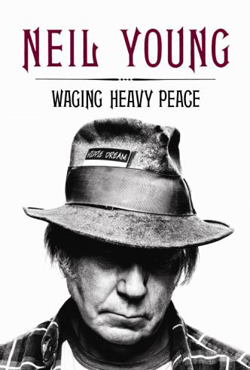 Neil Young has just published his autobiography Waging Heavy Peace - and we have a few copies to give away.
The weighty tome sees the singer looking into his musical creativity and personal life, right across his career, in truly candid and honest fashion.
Q will have an exclusive extract from the book in our new issue out on 30 October.
However you can win a copy by heading to the Q Competition Centre now and entering our draw.
For more on the book head to Neilyoung.com

2:28 PM | 12/10/2012