Florence + The Machine: 'I got a Number 1 after a social networking rampage' - Q317 preview

Florence Welch says her band could have had more chart topping singles but she'd never really "bothered promoting them" before the Calvin Harris remix of Spectrum was Number 1 earlier this year.
The Florence + The Machine singer was speaking as part of an exclusive interview in our new issue, Q317, which is out now.
"It's funny, I've never really bothered promoting singles that much, I didn't think it would have much of an effect," she admits.
"But for Spectrum, the label said, Please this is the last single from the campaign would you mind doing a bit of promotion? A tweet or something? We were all drunk in Ireland and I said, Fuck it, shall we go all guns blazing and massacre the single?
"We went on a social networking rampages as an experiment. And then we had a Number 1. Turns out it makes a huge different!" [laughs]
Get our new issue, Q317 out now, for the full interview with Florence, including full details of her unlikely sporting skills.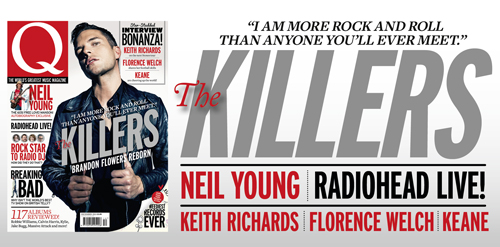 11:04 AM | 01/11/2012