Johnny Marr: 'Will The Smiths reform? I've answered that nearly 900 different ways*' (Q320 preview)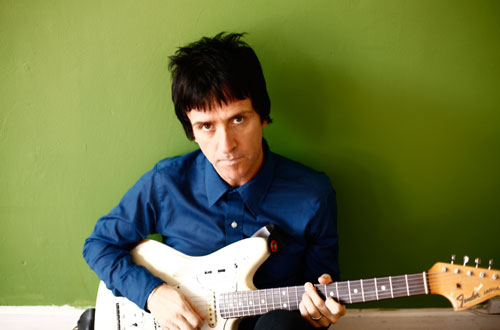 Johnny Marr believes he's come up with nearly 900 different answers to his most asked question: "Are The Smiths going to reform?"
Speaking in our brand new issue, Q320 out now, the guitarist who is just about to release his first solo album, The Messenger, says he is nearly always asked about his former band by interviewers.
"I think the total number of different answers I've given is 896. It's going to be a university module in its own right one day," Marr jokes in his Cash For Questions interview.
"I'm nearly always asked that [reunion] question in the same way, which is: Sorry I have to ask you this questions, I really have to, my editor will kill me if I don't, I'm sure you must be asked..."
Grab the new issue Q for the full interview with Marr to see if any of you dared ask him the same question, plus find out what Morrissey's teenage bedroom smelt like, whether Electronic will reunite, if he'd give up his music success to play for his beloved Manchester City and more. Q320: on sale now
10:10 AM | 01/02/2013